Architecture
Footprint 22
Exploring Architectural Form: A Configurative Triad

Art
MATS GUSTAFSON
Nude

Art
Gunther Forg
(Untitled) 1976 - 2008

Culture + Theory
ON THINGS AS IDEAS

Culture + Theory
RICHARD FLOOD
Notes from the Playground

Culture + Theory
aneducation – documenta 14

Design
MODES OF CRITICISM 3
Design and Democracy

Design
VIRGIL ABLOH
"Insert Complicated Title Here"

Graphics + Typography
INFOGRAPHICAL ILLUSTRATION & ICON

Photography
PIERRE KELLER
My Colorful Life

Photography
KARMA DRIVER
Wolfgang Zurborn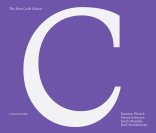 Architecture
The New Craft School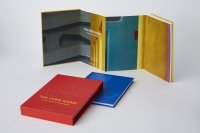 Architecture
THE OPEN HAND: LE CORBUSIER'S CHANDIGARH
A Photographic Essay By Yoshihiro Makino
Architecture
GIANNI PETTENA
Non-Conscious Architecture

Architecture
SEE, PLAY, EAT, WALK

Architecture
The University Is Now On Air
Broadcasting Modern Architecture Joaquim Moreno

Art
CHRISTOPHER LE BRUN
Doubles

Art
LONELY PLANET
Escoural-O-Novo Susan Kooi

Art
VINCENT MEESEN
The Other Country / L'Autre Pays

Art
METAPHONICS
The Field Works Listener's Guide

Art
Olaf Metzel
I like the black square more than the red flag

Art
TOM NICHOLSON
Lines Towards Another

Art
ON THE TABLE VI THE MEAL
A Conversation With Gilbert & George

Art
THE ONLY PERFORMANCES THAT MAKE IT ALL THE WAY. . .
Yes, but is it performable?
Art
URIEL ORLOW
Theatrum Botanicum

Art
PARADISE HANDBOOK
Handbook on Subversive Strategies of a Film Made in Iran

Art
KATRIN PLAVCAK
On the Couch

Art
MARKYS PROSCHEK
True Lies

Art
JOSEPHINE PRYDE
Lapses in Thinking By the Person I Am

Art
MAGALI REUS
Hot Cottons As mist, description

Art
Torbjorn Rodland
Fifth Honeymoon

Art
KLAUDIA SCHIFFERLE
152 Paperdolls

Art
Su-Mei Tse
Nested

Art
GUY MEES
The Weather is Quiet, Cool, and Soft

Culture + Theory
LONELY PLANET
Yamatai Koku Susan Kooi

Culture + Theory
ISABELLE GRAW
The Love of Painting: Genealogy of a Success Medium

Culture + Theory
BORDER THINKING
Disassembling Histories of Racialized Violence

Culture + Theory
BENI BISCHOF
Texte 2

Culture + Theory
BENI BISCHOF
Texte 3

Culture + Theory
BITTER THINGS
Narratives and Memories of Transnational Families

Culture + Theory
MERLIN CARPENTER
"The Outside Can't Go Outside"

Culture + Theory
Contemporary Research Intensive

Culture + Theory
Hegel after Occupy
Mikkel Bolt Rasmussen

Culture + Theory
THE HAPPY HYPOCRITE
Tolstoyevsky, Issue 10

Culture + Theory
IMAGINARY EXPLOSIONS
Caitlin Berrigan

Culture + Theory
THE COUNSEL OF SPENT
Inventory

Culture + Theory
LANGUAGE IS SKIN
Scripts for Performances

Culture + Theory
KIT POULSON
Mutter

Culture + Theory
PROFIT OVER PEACE IN WESTERN SARAHA
How commercial interests undermine self- determination in the last colony in Africa

Culture + Theory
TAMAM SHUD
An Artists Novel Alex Cecchetti

Design
CAN YOU FEEL IT?
Effectuating Tactility and Print in the Contemporary

Design
DESIGN THINKING IN THE DIGITAL AGE
Peter G. Rowe

Design
DIAGRAMMATIC WRITING
Johanna Drucker

Design
THE GHOST OF WEAVING
A Meditation on Patterns

Design
INEKE HANS
Was Ist Loos?

Design
NOMA

Photography
OLIVIER DEGORCE
Fridge Food Soul

Photography
MANFRED WILLMANN
Blitz & Enzianblau (Lightning Flash & Gentian Blue)

Photography
KATHARINA GRUZEI
Bodies of Work
Art
PIERRE BISMUTH
Things I Remember I Have Done, But Don't Remember Why I Did Them—Towards a Catalogue Raisonné

Art
THE PARALLEL SHOW
Art
DAVID CLAERBOUT
Olympia (The Real-Time Disintegration into Ruins of the Berlin Olympic Stadium over the Course of a Thousand Years)
Art
STEPHAN DILLEMUTH
Sound and Smoke—A Revue in Pictures
Art
SIMRYN GILL & MICHAEL TAUSSIG
Becoming Palm
Art
OTOBONG NKANGA
Luster and Lucre
Art
KATJA NOVITSKOVA
If Only You Could See What I've Seen with Your Eyes
Art
LEONARD QYLAFI
Occurrence in Present Tense
Art
PILGRIMAGE
Photographs by Mary Frank

Art
VALESKA SOARES
Any Moment Now
Art
ESTHER TIELMANS
The Past Inside the Present
Art
WORKSHOP OF THE FILM FORUM
Art
HEMAN CHONG
Ifs, Ands, or Buts
Art
MANUEL BURGENER
Summary
Art
HUBERT FICHTE
The Black City Glosses
Culture + Theory
Tales of the Floating Class
Writings 1982-2017 Essays and Fictions on Globalization and Neo-Feudalism
Culture + Theory
SCHOOL OF MISSING STUDIES
Culture + Theory
E-FLUX JOURNAL
What's Love (or Care, Intimacy, Warmth, Affection) Got to Do with It?
Culture + Theory
Eternal Erasure—On Fashion Matters
Culture + Theory
JESSE JONES
The Other North
Culture + Theory
MATTER FICTIONS
Culture + Theory
ALLAN SEKULA
OKEANOS
Culture + Theory
ARCHITECTURAL ETHNOGRAPHY
Atelier Bow-Wow with K.Michael Hays
Culture + Theory
WOLFGANG ERNST
The Delayed Present Media-Induced Tempor(e)alities and Techno-Traumatic Irritations of "the Contemporary"
Culture + Theory
RAQS MEDIA COLLECTIVE
We Are Here, But Is It Now? (The Submarine Horizons of Contemporaneity)
Culture + Theory
DEXTER SINISTER
Notes on the Type, Time, Letters & Spirits
Culture + Theory
KEEP WALKING INTENTLY
The Ambulatory Art of the Surrealists, the Situationist International and Fluxus
Photography
CONTINENTAL DRIFT
Nico Krebs & Taiyo Onorato